Hankook Kinergy 4S H740 Tyres Available in Baldoyle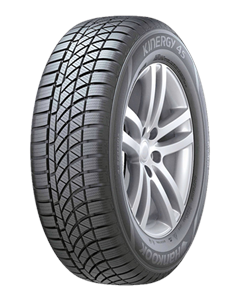 ---

Kinergy 4S H740
More information
Features
Broad-lateral grooves (Broadleaf tree style)
The step tie-bar and aqua slant is formed on the basis of its broad lateral grooves. Reduced ground resistance enables a smoother flow over water and snow. Enhanced lateral grooves ensure the best snow traction performance.
Summer sipes
The application of two different sipes allows the tyre to possess high summer capabilities on the inside and winter capabilities on the outside. A 3D sipe locking system progressively supports the tyre even in poor road conditions by strengthening block stiffness.
Needle-lateral groove (Needleleaf tree style)
Main lateral grooves with a cross-over angles offer high traction and braking performance, optimised for various road conditions.
Winter sipes
Ensures strong winter performance on ice and snow.
Snow-pick traction (Powerful snow performance)
The ice axe inspired V-shaped lateral groove offers effective driving and cornering capabilities on both ice and snow. Snowflake shaped shoulder markings indicate the position of winter Tread Wear Indicators(TWI). They provide greater safety and performance, letting you know when a tyre's tread depth is no longer beneficial for performance on snow.
---